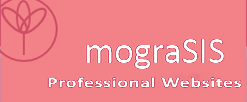 The mograSIS Professional Websites provides secure, self-service Web-based access to clients so they are informed about their modules in the website.
We provide responsive web development, e-commerce website development, static website designing, custom web solutions. All types of web development solutions that you can get it here from The mograSIS Professional Websites.
Looking to start new business and need website development for it or have existing business and want take it online though website development or want switch to new website developer? We are here to provide you one stop solution for your needs to make your business succeed in online.
Integration with External Applications


Our CRM system can easily integrated with external applications, gives your business an extra advantages to grow.

Integration with Social Media Platforms


Integration with social media is valuable. We help you to leverage all features provided by social CRM technology.

CRM VoIP Telephony


CRM system should provide built-in calling opportunities. This allows to capture the conversations, automate call centre workflow and call reporting. CRM telephony is a good way to optimize calling.